Dear Friends;
This week we are taking orders for an excellent title, which has just been re-printed. Natter: Manned Missile of the Third Reich, has been shipped and should reach us (like a number of other books) around mid-March.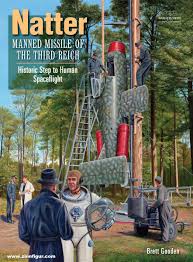 As with other small re-prints, the number of copies arriving is limited, so order yours now!
This ex-Classic publication has been expanded significantly, reaching 534 pages and 807 color, and black and white photos and illustrations. Definitely worth every penny!
Have a great weekend!
John and Natalie