Dear Friends:
A bit of information on a new book, news on arriving Trojca books, and a reminder.
We have just received Tank Battles In East Prussia and Poland 1944-1945, nice quality publication on battles that up to now have not been covered very well.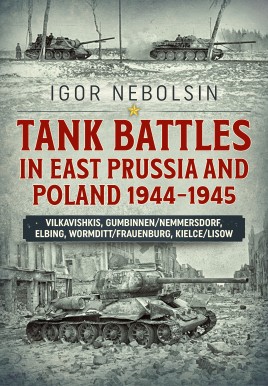 Also, we have been informed that three Trojca books (a reprint, and two new ones) will be arriving here next week. So, if you have not reserved your copies yet, better hurry as we will not be overstocking these titles. This is also an opportunity to add some other books, which lowers the shipping cost per book.
Lastly, a reminder that the deadline for ordering our next two titles at a discount will arrive at the end of day, Nov 11. So, do not delay and save a bit of cash.
Hoping to hear from you soon, John and Sharron.