Dear Friends:
Well, time to tempt you with several new titles. From Helion we offer Red Wind Over the Balkans – The Soviet Offensive South of the Danube, September-October 1944, and Forgotten Heroes – Aces of the Royal Hungarian Air Force in the Second World War. From Greenhill Books we have Mortar Gunner on the Eastern Front, Volume 1 – From the Moscow Winter Offensive to Operation Zitadelle. From Frontline Books we suggest Stauffenberg, Symbol of Resistance. From Pen & Sword comes My Father: Joachim von Ribbentrop. Last but not least, from PeKo we offer War Photographer 1.0; 40M Nimrod Tank Destroyer and Armoured Anti Aircraft Gun; and German Self-Propelled Guns on the Battlefield.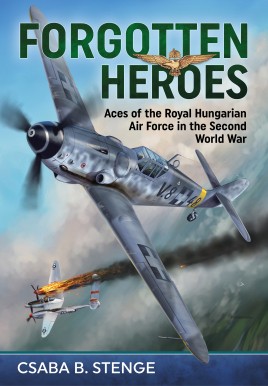 We have announced several other books, but they are either delayed a bit or on their way from Europe. Please be patient as your orders will be filled as the books arrive here.
There are a couple of other excellent books in preparation and we will be announcing them soon.
Lastly, our two next titles are almost ready for the printer and we will be announcing them very soon. All for now, have a nice weekend.
John and Sharron